Bonjour à toutes, aujourd'hui je vais vous présenter un vernis H&M que j'avais acheté pendant mes vacances en Italie, en France et en Espagne. Sur ce vernis j'ai fait des fleurs en One stroke que j'avais faite pour la 1ere fois il y a pas mal de temps... Bref voici les photos :
Hello everybody, today I am going to present you a H&M nail polish which I had bought during my holidays in Italy, in France and in Spain. On this nail polish I made flowers in One stroke whom I had made for the 1st time quite a lot of time ago... Bref here are photos :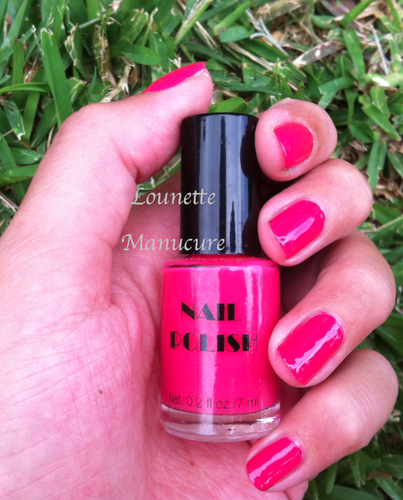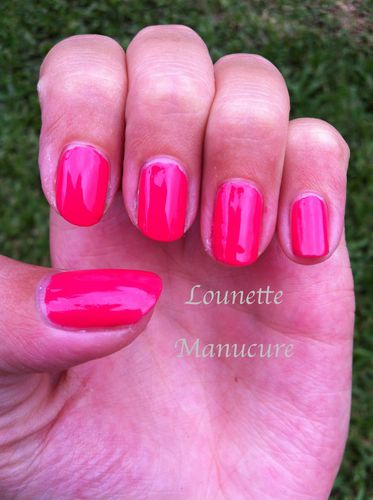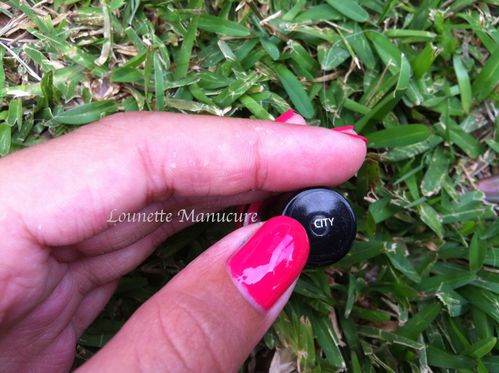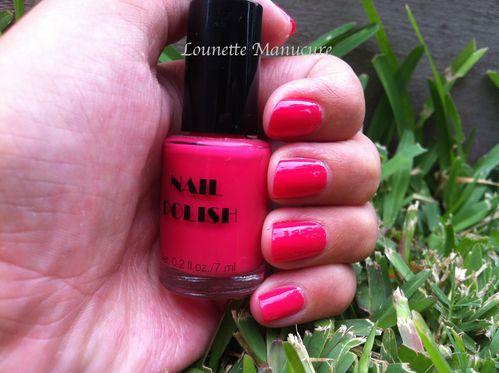 Avantage :
Advantage :
Il est bien laqué. Il s'applique bien.
It is lacquered well. It applies well.
Désavantage :
Disadvantage :
Il faut au moins de 2 à 3 couches...
It is necessary at least of 2 or 3 coats...
Je vous dit à bientôt pour le Nail Art sur ce vernis !
I says to you see you soon for the Nail Art on this nail polish !
VOILOU !!!!